NEW: Niceclan Twitch Community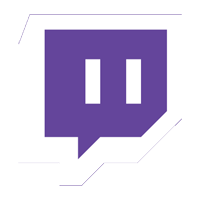 Hi there! Here's a bunch of tips for getting started in streaming on Twitch. If you need help- ask
me
! And most of all... HAVE ALL THE FUN!
I highly recommend
Streamlabs
. You can stream directly from there, manage your look and feel with fancy templates, get donations, lots of things.
Panels.
Make sure you add some panels to your twitch channel, like About Me, Rules, Schedule, etc.
NerdorDie
has some customizable panels to get you started.
Banner
.
Adobe Spark
can help you make some nice graphics. Recommended Image size is 1200 x 380 and less than 10 MB.
Music.
Use Twitch approved playlists in Spotify or Soundcloud to make sure your archived stream does not get muted for copyright infringements. See
https://music.twitch.tv/
for more info.
Join communities. Start with
Niceclan Community
and
Small StreamerCommunity
. Make sure you join the related discords! You can be in 3 communities, so I recommend a niche community for something you are passionate about like
Extra Life
or
Girlstreamers
Link your Discord & your Twitch Accounts and then enable Discord Streamer Mode. That way STREAMING will show under your name in discord when you are streaming. And any discords with streamer bots should be able to pick up that you are streaming & promote you in their stream channels.
Networking. Add your stream link to your social media profiles in instagram, facebook, twitter, etc. Make posts inviting people when you are going to stream.
Follow people in Twitch from your communities. Actively tell them you are just getting started & ask them to follow you back. Set streamers that you really like to
autohost
on your channel.
https://beta.nightbot.tv/
https://www.twitch.tv/stay_hydrated_bot
type !hydrated yourname